The new application helps manufacturing companies reduce costs, increase productivity and stay competitive. 
Infor, one of the leader in Enterprise Software and Services industry with more than 73.000 customers, announced  Infor Factory TrackTM , a complete solution to the production processes automation that helps companies synchronized their enterprise plans with factories activities, bridging the gap between plan and execution. 
It has been created for cloud, Infor Factory Track offers flexible implementation options and a little TCO ( total cost of ownership). The solution has been realized using Infor Mongoose, a rapid application development platform  which make possible a greater configurability and the ease of making improvements . Infor Factory Track offers also the most recent user experience at consumer level, from kiosks in the production department to handheld scanners for barcodes .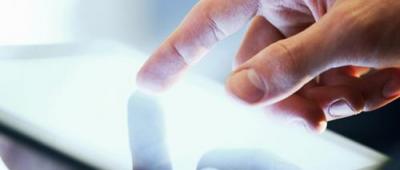 Infor Factory Track will offer a complete solutions for manufacturing companies in order to increase the operative efficiency level  and improve the visibility between the warehouse and the production departement. The solution offers three main modules:
Warehouse Mobility will help companies simplify the inventory management, automate data collection, reducing the mistakes between physic stock and accounting inventory. This inventory management solution  in real time will help also the manufacturing companies and obtain visibility of material movements and to automate the in and out logistics.
Time Track records hours and attendance labor and it makes the data export easier in order to simplify the payroll process. The automation of hours recording will help companies increase efficiency, productivity, ensuring labor costs control.
Shop Floor automates the production program execution, the distribution operations and the operations centers. This solution will make possible operative activities in manufacturing department without paper support, better visibility levels of the department, processes control and responsibility.
This new solution supports all the enterprise functions and offers functionalities to increase the inventory accuracy, reduce maintenance costs, limit general expenses, understand the real cost related to labor, create strategic plans and increase compliance and traceability. The users can also follow lean manufacturing principles, eliminating time and materials waste and improving processes optimization.
"Manufacturing companies invest a significant amount of time and resources in planning solutions, like ERP ones, to support business processes management, like financial management, orders elaboration, operative planning. However, when we talk about processes automation for production and warehouse departments, there is an intrinsic gap between planning systems and their execution capability" affirmed Mark Humphlett, Industry and Solution Strategy Director in Infor. "Infor Factory Track not only fills this gap, but it helps companies reduce costs, increase productivity level and gain competitive advantage".   
Infor Factory Track is already available in English and Portuguese, German, Italian, Dutch, Polish,  Mandarin, Thai, French and Spanish versions are scheduled for next year.