INFOR INTRODUCES INFOR FACTORY TRACK™

Vimercate, October 22, 2014 on Infor Italia blog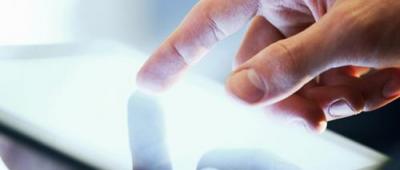 The new application helps manufacturing companies reduce costs, increase productivity and stay competitive.
Infor, one of the leader in Enterprise Software and Services with more than 73.000 customers, announced Infor Factory TrackTM, a complete solution for production processes automation that helps companies synchronized their enterprise plans with factories activities, bridging the gap between plan and execution.
CATAVOLT ANNOUNCES NEW CONTENT AND DOCUMENT MANAGEMENT FEATURES FOR ENTERPRISE APPLICATION MOBILITY PLATFORM
ALPHARETTA, GA- October 29, 2014 on Catavolt blog
New version of Catavolt app creation platform makes it easy to work with and share rich content.
Catavolt, Inc. today introduced powerful new content and document management capabilities for its enterprise application mobility platform. These features allow business analysts to easily, and without any coding, add the capability to work with rich content to any app created using Catavolt's platform.
9 OUT OF 10 COMPANIES WANT MOBILE APPS TO SUPPORT THEIR PROCESSES
November 10, 2014 on Wireless website
The adoption of solutions on Tablet and Smartphone is growing in order to increase the productivity and to make the internal processes easier. The 51% of companies has just adopted this type of solution, the 40% would like to do it and only the 9% is not interested. The most popular solutions are the operative ones, ones for sales and fieldwork. The integration between apps is low while the integration between IT systems is high. Read the analysis done by the Mobile Enterprise Observatory of the Politecnico di Milano.
Many companies, in every industry, are starting a Mobile Strategy in order to interact with the market in a new way, to increase productivity and to make dependents work easier. According to the Mobile Enterprise Observatory of Politecnico di Milano, the device and app use for work, by 13 million of Italian mobile workers, has generated a 9 million productivity recovery in 2014.
ENGLISH WEBINAR CALENDAR
JANUARY 2015:
1. THE CATAVOLT PLATFORM TO CREATE CUSTOMIZED MOBILE APP
January 21, 2015 at H 15:00 (CET)
TwinGroup Global Solutions Srl

Via Venezia 2, 20834 Nova Milanese (MB)

Tel.: +39 0362 459668

Fax.: +39 0362 360126

contact@twingroup.com