newsletter - DECEMBER 2017
As always when we approach the Christmas holidays it's time for the annual evaluations!
For Twingroup 2017 has been a year full of news and new business scenarios. The approval of the National Industry 4.0 Plan has allowed us to enrich our software offer with highly innovative solutions designed to support Italian companies in Digital Transformation projects. Our more than twenty years of experience in manufacturing has enabled us and allows us to support companies in the adoption and use of new production technologies, proposing innovative and increasingly efficient business models.
In 2018 we will move in an even more structured and complete way in this direction, with a joint offering of IoT, MES and EAM solutions. We have many new projects starting for the new year and our team will be ready to support you for any IT requirement.
We take this opportunity to make our most sincere wishes for Happy Holidays!
Twingroup Team
IOT & ENTERPRISE ASSET MANAGEMENT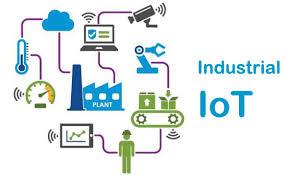 Milano, November 27, 2017
In connection with the Industry 4.0 Paradigm, Enterprise Asset Management has become a priority theme for manufacturing companies. We are talking about "Advanced Plant Maintenance Management" supported by Software systems that have this objective as their strategy.
Franco Ferrario
E.A.M. Business Developer Manager at Twingroup Global Solutions
OUR HISTORICAL CUSTOMER SKF INVESTS IN VIRTUAL REALITY, BIG DATA AND IOT PROJECTS FOR INDUSTRY 4.0
Nova Milanese, December 15, 2017
One of our most historical customers of Infor ERP XA has chosen to invest in a global project of Industry 4.0, launching a series of developments based on the acquisition of new technologies and company digitalization to boost production and increase its flexibility with consequent redu
ction of costs and times of goods receipt for customers. We are talking about the SKF group, a leading multinational company in the manufacture of bearings, mechatronics, services and lubrication systems.
INFOR NAMED A LEADER IN 2017 MAGIC QUADRANT FOR ENTERPRISE ASSET MANAGEMENT SOFTWARE
New York, November 20, 2017 on Infor Blog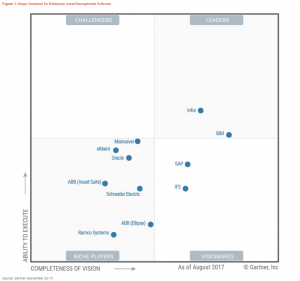 Infor, a leading provider of beautiful business applications specialized by industry and built for the cloud, today announced that the company was recognized as a Leader in the Gartner 2017 Magic Quadrant for Enterprise Asset Management Software for Infor EAM.
According to Gartner, "Leaders combine the characteristics of vision and thought leadership with a strong ability to execute. Leaders in the EAM market are present in a high percentage of EAM evaluations, and they win a significant number of them. They have robust core functionality and offer reasonable - although not necessarily leading-edge - capabilities in extended EAM areas.

TwinGroup Global Solutions Srl

Via Venezia 2, 20834 Nova Milanese (MB)

Tel.: +39 0362 459668

Fax.: +39 0362 360126

contact@twingroup.com