January 18, 2017, on ISE (information Systems Engineering) Blog
Standardized technology and support on a single platform
For those familiar with the basic implementation of products such as ION or Ming.le, you know the laborious task of tracking down the proper licenses, installer files, documentation, and 3rd party applications/plug-in requirements.
On top of that, the infrastructure planning and deployment models can quickly become complex as well. Infor customers and the partner network have all expressed the same sentiment… Shouldn't there be a simpler way? 
? Nearly a year ago, the whispers of a new and improved architecture for installing, configuring, running, and managing Infor's technology stack applications could be heard. The voices of the Infor community had been heard! Infor's Xi Platform was born! 
What Infor had referred to as the 'Infor Technology Stack' has now evolved to be Infor Xi Platform – a collection of Infor applications, databases, and services that work together to enable a set of integrated features provided by those products.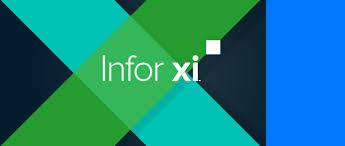 XiP Highlights:
- Architected to align with the Infor Cloud offerings, which can allow simpler migration to the cloud at a later date should a customer choose to move to the cloud.
- Common installation manager designed to allow a simpler, standardized implementation in one process – fewer servers required for installation! 
- Additional platform support has been added to the list of available platforms. The full list of supported platform technologies can be found in the XiP installation and administration guides. Red Hat Enterprise Linux® and EnterpriseDB has been added, while Microsoft® Windows and SQL Server® remains. o 3 rd party dependency of Microsoft SharePoint has been removed for Ming.le. Use of Microsoft Silverlight® technology has been completely removed. ION Desk and IFS UIs have been rewritten in HTML5.
- ION includes a new browser-based graphical mapper, enhanced file connector, and turbo-charged OneView with Solr technology.
- Ming.le's UI now more flexible and configurable for presenting users with information and activities. Build pages for users, roles, departments, business functions, etc.
- Improvements have also been made to IFS, IDM, Grid, and ION API.