OVERVIEW
InterForm is an intelligent Output Management solution, developed  by InterForm A/S, a danish company which since 30 years offers best-in-class Output Management solutions.
ERP'S BEST FRIEND
Many ERP vendors do not have specific Output Management functionalities. This is reasion why they choose to bundle their software with InterForm products. Today companies need to generate different types of documents and had to create different Ouyput as printing, labels, email, pdf, barcodes, XML, images, electronic invoicing and much much more.
Supplement your ERP with InterForm and get benefits like:
Freedom to design and change documents and reports yourself!
Increased output design and options
Full Unicode, Barcode, Image support
Less ERP modifications 
Upgrade your ERP without having to change your forms
InterForm will work with multiple ERPs or other of your applications
No programming required
A dedicated partner for Output management
InterForm products will work independently from your ERP. InterForm will run in parallel with your existing setup allowing you to manage the roll out in the way that fits you best. 
Interform is integrated with a lot of ERP Systems as:
               Other ERP's
Discover more                                                                  AX           NAV                                           Discover more                                  Discover more
WHY OUTPUT MANAGEMENT SOLUTION?

1. SYSTEMS ARE DESIGNED FOR SCREENS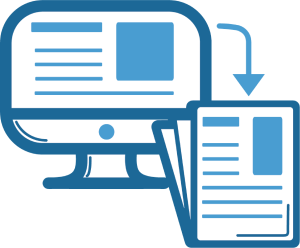 ERPs and other systems are primarily designed to process and display data on screens. They tend to see output management as a less important component of their function, resulting in significant limitations in their capabilities. Additionally, designing these output documents can be a real challenge.
This is one reason why consultants can and do charge high prices, even for minor adjustments. Most ERP vendors acknowledge that output management is not their area of specialty and choose to partner with service providers like InterForm. Unlike various ERP providers, our business focuses on everything that happens after data is displayed on the screen. We are experts in turning data into documents.
2.  CENTRALIZE OUTPUT MANAGEMENT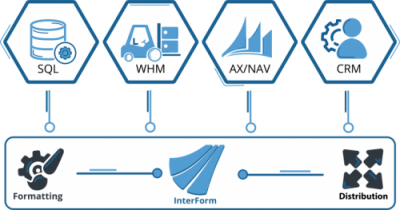 Many businesses today have a complicated infrastructure with multiple applications each generating their own sort of input with their own respective functionalities and limitations. This complex system makes it almost impossible to generate consistently designed output documents.
InterForm is one program that manages all output across your entire infrastructure. InterForm acts as a central tool, allowing you to combine multiple distribution channels like laser printing, label printing, PDFs, email, and much more in single and multi-distribution flows.
3. WORK SMARTER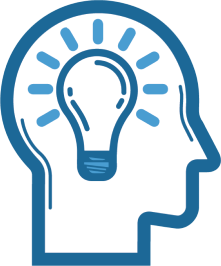 Intelligent output management is more efficient, benefitting you and the entire company. InterForm enables you to easily edit any output in seconds and we work with styles and global parameters to help you keep your output consistent and up to date. With InterForm, changing your logo or address across all forms can be done in seconds!
InterForm allows you to add logic into your output, reducing manual errors and increasing consistency. And InterForm is designed to be easy-to-use: no programming required!
4. INDIVIDUALIZATION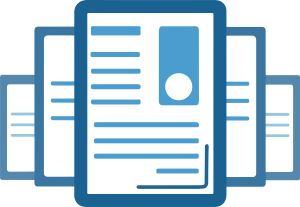 Individualized messaging is far more powerful than a generic message. Preprinted stationary may be long gone, but many applications are still unable to manage dynamic content and deliver personalized output.
InterForm is an intelligent output management software that enable you to customize your output in any way you like. Personalize your output with InterForm and increase your output quality and presence.
5. APPLICATION INDIPENDENT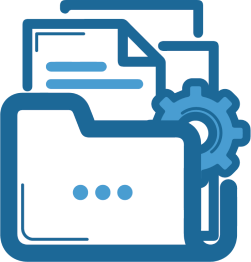 Systems tend to be replaced when there are changes in company size, workspace, or technology, even if the corporate identity remains the same.
By using InterForm, users are no longer tied to any ERP or other system; you can change your IT infrastructure without affecting your existing forms and workflow routines. Change your ERP without having to redo your output routines, setup, and designs with InterForm!