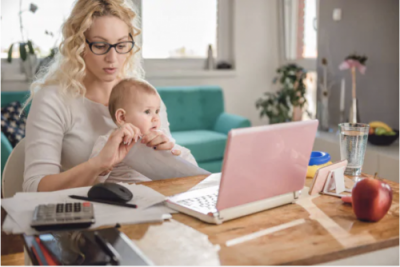 In this extremely difficult moment, the IT is surely fundamental for your business, even if, a lot of Italian companies consider the IT as a cost and not as invesment,
Let's think to what would be today if companies did not invest money by changing desktop computers with pcs for their dependents or if, during the emergently situations, companies previously did not invest in Disaster Recovery.
This "Black Swan" for the world, as the Corona Virus is, should open the eyes and teach the importance of IT investments also for companies that have been reticent. Today companies need to use pc for an even bigger number of workers, not only for offices like Accounting, Purchasing, Sales, Quality and HR departments but it is also fundamental for Production. In this context, the Industry 4.0 paradigm has integrated machines with the IT and has introduced MES Systems and IOT.  
Obviously, no company is ready to face a Black Swan like this sanitary emergency, but companies that invested in IT are now able to reply better to this objective contingent difficulty then the other ones.
Twingroup is offering its support to customers in Smart Working with meetings and web courses. Our customers are working too in this modality, thanks to their IT investments.
Some significant examples: Support in Smart Working for a strategic business closing in a pharmaceutical company (Infor LX Customer); support of an Infor XA customer with sites in Italy and in China which is currently working in Smart Working from Thailand thanks to the Infor XA web edition, Net Link.
Some of Twingroup's customers are international ones, Italian sites of foreign companies so they are ready to work in smart working regime because the hardware is in the States or in cloud. The result is only the relocating of the workplace from the office to the home.
Each company should be ready to run the business also in smart working when it is possible, now more than ever. Today this is an evidence for all because it is a mass phenomenon but we should be able to offer this quality working modality for each worker that suffers also from personal affairs.
Strength and Courage. This Virus will be beaten and Twingroup wants to be alongside its customers to restart together. Never give up, because after the storm, the clear always comes.
An advice for the reboot: INFOR XA and INFOR LX proved ready to face this emergency with web applications and integrated apps to the ERP repository. Twingroup is available for all customers, also with news digital solutions to sustain the reboot. This means being modern and reliable, nothing else.