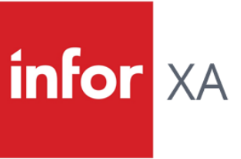 BROCHURE of INFOR XA:STATE OF DIRECTION
DATA SHEET INFOR XA IN THE CLOUD
5 REASONS TO MOVE TO INFOR XA IN CLOUD
Advanced user architecture and deep, industry-specific functionality
Infor XA is a dedicated discrete manufacturing ERP system that covers every type of manufacturing. This includes engineer to order, project or contract manufacturing, configure to order, make to order, make to stock, repetitive schedules, and high volume repetitive manufacturing. Combined with the most flexible architecture supporting complete personalization, modification and extension, while maintaining complete release transpar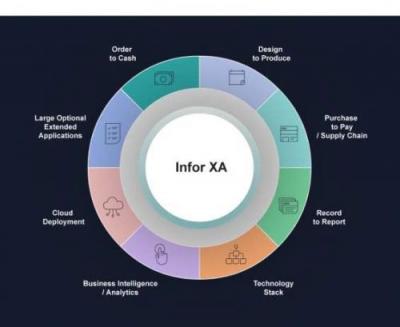 ency, XA delivers the most comprehensive discrete ERP system on the market.
Functionalities and Advantages
XA as a core ERP engine for the long term
With ongoing development and innovative technologies, Infor XA provides core functionality via critical information delivered to point of use and embedded social business communication—all without the downside of monolithic systems. Its flexible deployment options include mixed cloud and on-premises to match your business needs with unparalleled security and reliability.
A fully integrated, sophisticated, financial management system
5 highly integrated applications to support Accounts Payable and Receivable, Cash Management, General Ledger, and Financial Reporting. Applications work as one system, are extremely flexible, and can easily be restructured to follow evolving needs.
Simplified day-day accounting tasks, including Excel interfaced journal processing and report writing 
Immediate access to various views of your business with online reporting and inquiry
An architecture so flexible that it easily supports complex reporting, tracking and posting requirements in a dynamic business environment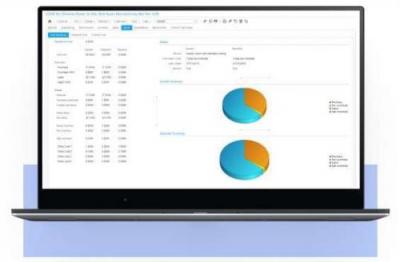 World-class production operations
Optimize internal and external supply chains and streamline your production processes to give customers what they want, when they want it, at the lowest possible cost
Advanced planning and scheduling to anticipate needs and ensure peak operational efficiency
Improve the speed and accuracy of your sales and operations planning (S&OP)
Accelerate digital transformation with a paperless Manufacturing Execution System (MES) with touchscreen data collection that can still utilize full barcode and paper-based functions
Integrated, in-context analytics enable immediate data-driven decision making while saving your organization thousands of hours of development and consulting work

Collaboration and visibility for business
XA provides embedded social communication features and pushes relevant information to users exactly when it's needed to help accelerate processes and solve problems faster
Access business information with a single click, guarded by a best-in-class security model
Maximize business processes with end-to-end process integration and management
Personalize your user experience to the way you work
Proactive process interaction with alerts for specific events

Efficient development with release transparency
Market-leading tool set that enhances and supports your dynamic business without disruption
Smooth upgrade without impact on your customized or extended applications
Enhancement and customization 5X to 10X faster than traditional methods
Release independent data and information movements to and from any source
Explore how Infor XA supports discrete manufacturing organizations
Infor XA gives businesses competitive edge in today's dynamic and uncertain discrete manufacturing environment. Watch this overview video to take a closer look at Infor XA interfaces and functionalities, and discover how the Infor OS platform adds real business value while simplifying workflows.